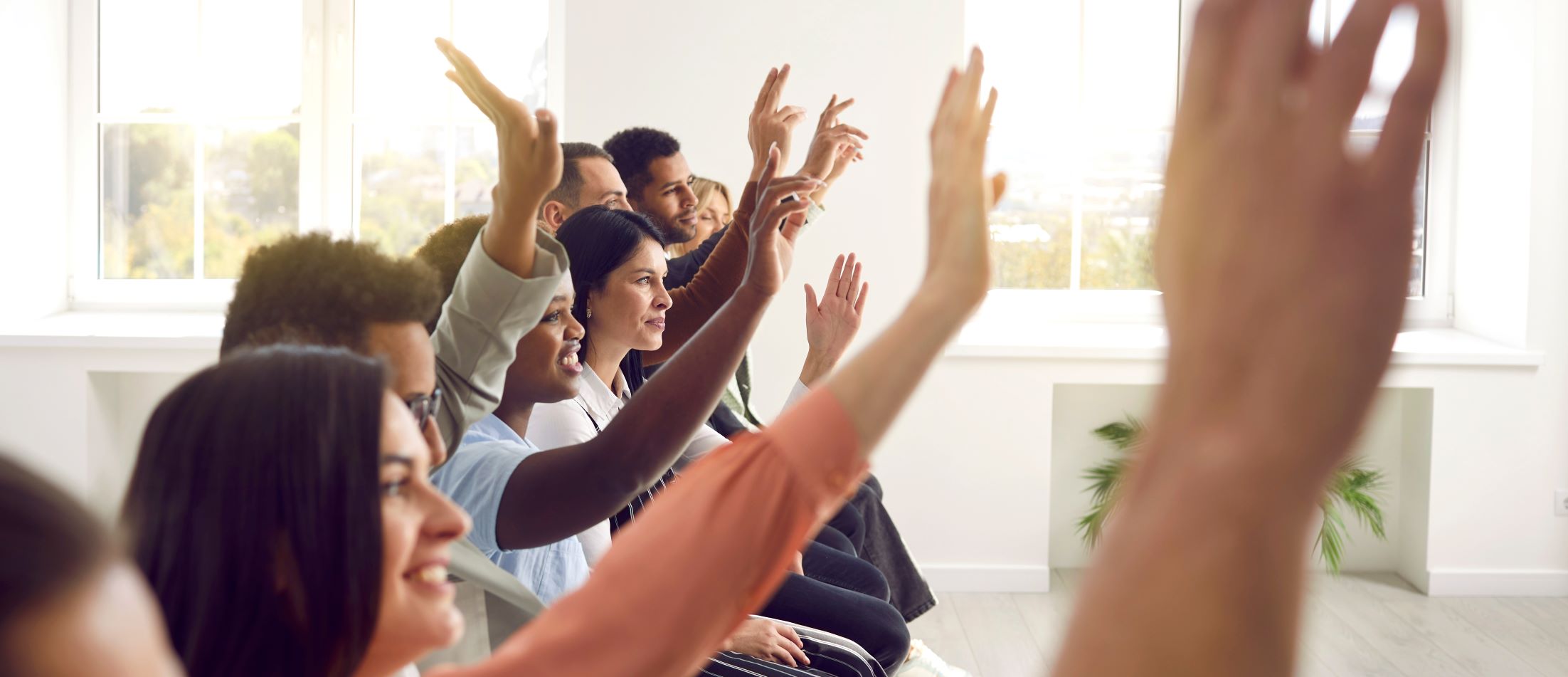 Disability Confidence Training
Most people acquire their impairment or health condition during adult life so it is important that managers and all staff become more confident when managing and working with disabled people in the workplace.
Why choose us?
We are a registered charity with expert trainers with over 25 years experience in the disability and equality field. We have a unique perspective to provide disability awareness training as we are led by disabled people and support people across the UK with every type of impairment. Our courses have been written by people who pioneered the disability rights movement and legislation.
All of our courses are delivered by people with lived experience of disability or health conditions. The courses are delivered in a jargon-free and open environment, and are interactive, involving discussion, group work, reading case studies and personal reflection.
In feedback received:
100% of people rated the content of the training good or excellent
100% people rated the trainer as good or excellent
43% were very confident about disability after the training (as opposed to only 16% before the training)
Feedback on our expertise
Disability Confidence Training for Managers
We run in-house training courses via Zoom. Face-to-face also available. 
Course Objectives
By the end of our course, you will:
have a solid understanding of disability equality and what this means in managing and recruiting disabled staff
be confident in identifying access issues, interacting with disabled employees and supporting them
develop and motivate your workforce through inclusive practice
understand the issues that disabled people encounter and the range of needs of disabled employees
understand the Equality Act and your obligation as an employer
appreciate the real benefit that supporting and employing disabled people can have on your workplace
become more effective in accessing a pool of diverse, talented people
Course Content
disability myths and misconceptions
business case for disability equality
models of disability
barrier removal
legal definition of disability
Equality Act and the obligations on your business
applying the law – reasonable adjustments
importance of language and avoiding assumptions
signposting to resources, funding, support and external opportunities to develop leadership of disabled staff
helping your staff become open about their impairment or health condition and their access needs
In-house course - now delivered online via Teams or Zoom
Full day in-house course (10.00am to 3.30pm)
Delegate numbers: Ideal for around 10 - 12 delegates
We are always happy to adapt our standard training courses to meet your specific needs.
For more information, please contact Tony Stevens at tony.stevens@disabilityrightsuk.org.